Treating Customers Fairly
Treating Customers Fairly is a core principle of our company and the way we conduct our business. We are constantly striving to improve our service and develop new ways to communicate our services and new product information to you.

Central to our Treating Customers Fairly practices is our commitment to providing clear and concise information, free of "jargon" and written in plain English.


These are the key factors which determine our policy of Treating Customers Fairly:-

You can be confident that you are dealing with a firm which holds the fair treatment of our customers as central to our corporate culture.

Products and services marketed and sold in the retail market are designed to meet the individual needs of our customers.

Our customers are provided with clear information and are kept appropriately informed before, during and after the point of sale.

Where we offer advice to our customers, the advice is suitable and takes account of their individual circumstances.

Customers are provided with products that perform as we have led you to expect, and that the associated service is of an acceptable standard, and is as you have been led to expect.

Customers will not face unreasonable post-sale barriers imposed to change products, switch providers, submit a claim or make a complaint.

We will ensure that any complaints or grievances are handled in a sympathetic, positive and professional manner.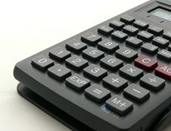 Our simple free mortgage calculator will give you an idea of the monthly payments you can expect to pay, based on the APR of some of the leading mortgages currently available today.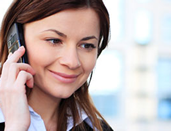 For mortgage advice we make it as easy as possible for you to speak to one of our friendly, expert mortgage advisors, Call us now on 01242 522141 to discuss your requirements.

---------